For those who embrace adventure yet also appreciate luxury, Land Rover Adventures offer something quite extraordinary; unique opportunities to navigate a Land Rover vehicle off-road across some of the world's most awe-inspiring...
Read This Article>
A Lifetime of Journeys
Every Land Rover vehicle has a story to tell. We'd love to hear yours. What's the muddiest yours has been? The farthest it's traveled?

Tell us your stories using #WellStoried.

During National Park and Recreation Month, Land Rover explored some of the most exotic and unknown wilds in America's National Parks. Share
your adventures at #GoSomewhereRare.


2011 Land Rover Range Rover Only $49,891!

All-new premium compact SUV slated for 2015 release
When you're Land Rover, drumming up excitement for new cars isn't exactly a chore. Nevertheless, the venerable British brand was easily able to captivate audiences at this year's New York Auto Show with its Discovery Vision Concept (pictured),...
Read This Article>
Accessorize your Land Rover today!
"Any opportunity to adorn oneself is human, and accessories are an easy wayto do it." Marc Jacobs
1990 Range Rover Great Divide Expedition Replica Restoration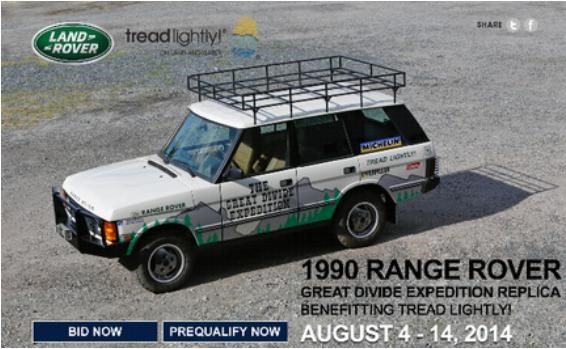 Subscribe Now!
Sign up today to receive your monthly newsletter.

A full collection of clothing and accessories "dipped in Land Rover" are available at the centre.
Read This Article>

Driving Directions
Sales Dept. Hours
Mon-Fri: 8:30 am – 7:00 pm
Sat: 8:30 am – 6:00 pm
Sun: Closed
Mon-Fri: 8:30 am – 7:00 pm
Service Dept. Hours
Mon-Fri: 7:00 am – 7:00 pm
Sat: 8:00 am – 3:30 pm
Sun: Closed